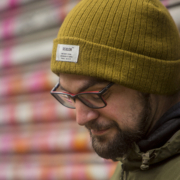 "How To Measure A Coastline is a debut with a rich and varied serving of moody synths and tantalising keys which aims to explore the dichotomy of the simple and the complex, how details can enrich us in many ways, but can also restrict and tie us up in knots." – Golden Plec
The concept was born from a comment on a podcast about how difficult it is to measure coastlines, because the closer you look the more details you see. This is true of everyday life too, and Bobsleigh Bob wanted to explore this idea musically and lyrically on How to Measure a Coastline.
This "thoroughly satisfying and intriguing debut" from Limerick-based Bobsleigh Bob was met with critical acclaim and secured multiple radio spots across the likes of 98FM, RTÉ 2XM, KCLR, 8Radio and more. The lead single, Civil Twilight, was chosen as #IrishMusicParty Song of the Week, Strange Brew Song of the Day, and Bobsleigh Bob was the Either/Or Artist of the Day on release day.
For media queries, interviews, bookings please contact bob@bobsleighbob.com.